01 Jul

Summertime in West Cork!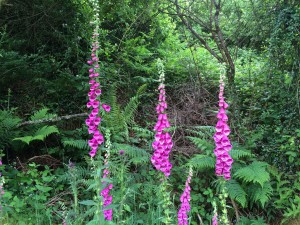 Eh so yeah not quite summer yet here in West Cork, but we have had a few nice days here and there. Ballydehob is still buzzing anyway. We had the Folk and Maritime Festival just a few weeks ago. It was a great atmosphere indeed! Anja Bakker played an afternoon gig and she was simply amazing on her harp. We also had the RattleSnake County who did a lively evening gig and a Sunday session with Tom Patterson and Dave Morton. Music @ Budds just sounds great! Definitely something we want to do more of!
We now have new Summer Opening Times:
Mon to Sat 9.00-21.30pm
Sun: 10.00-21.30pm
So now everyday access to amazing food, coffees,teas,yummy cakes and more! Hooray!!
Hope to see you over the summer.
Enjoy